The Breakdown: Zozo Dress
The Breakdown: Zozo Dress
Major style inspo for everyone's favorite mini dress!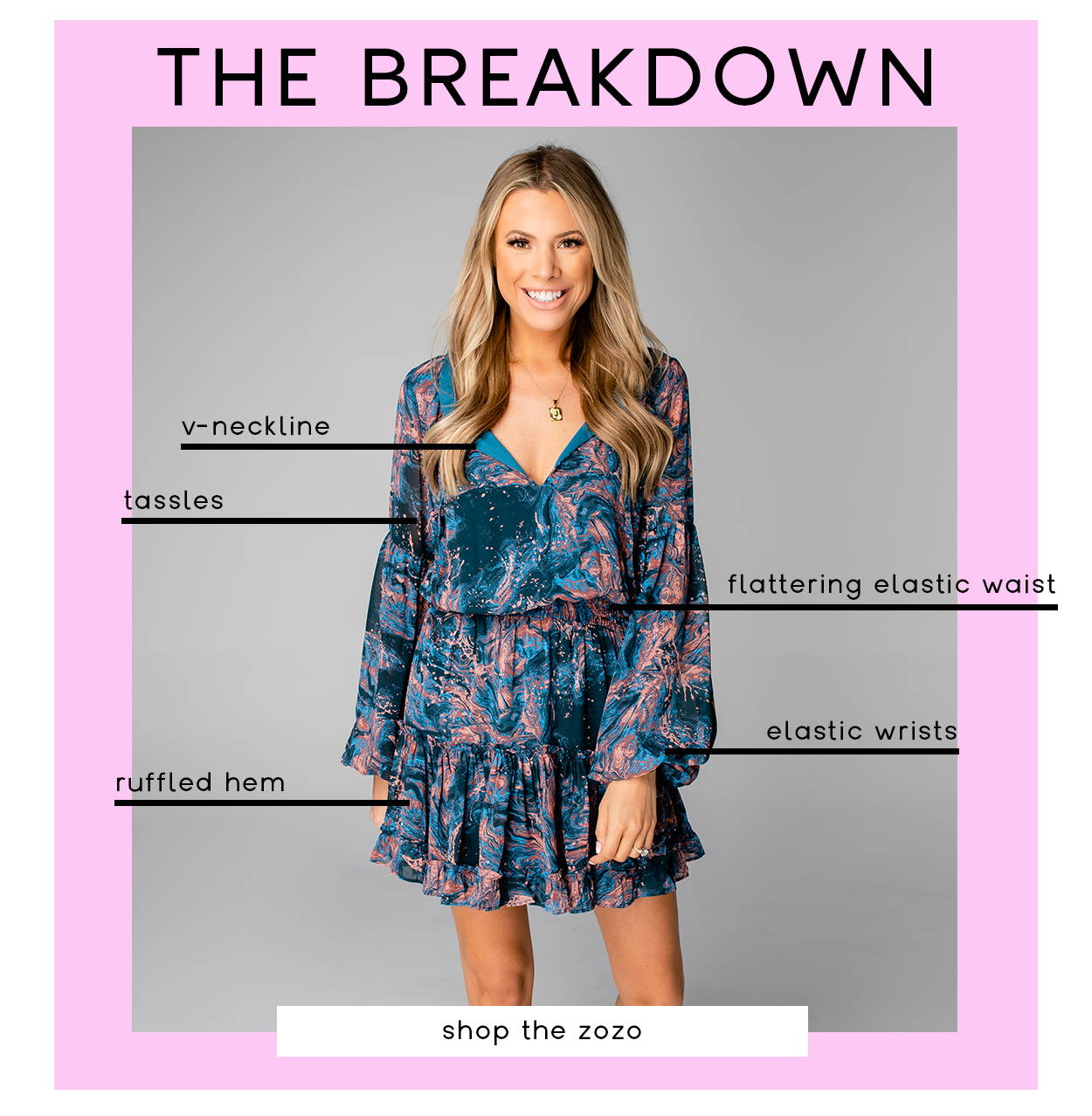 To know her is to love her! Our Zozo Dress is a BuddyLove staple and best-seller every season, every year! She's flirty, flattering and down right head-turning on anyone! You can always find a Zozo dress on buddylove.com in patterns and prints for every occasion!
Still not convinced your wardrobe needs a Zozo? LET'S BREAK IT DOWN!
---
Adjustable-Tie Neckline - This basically means you decide which fit is for you! Wear the ties open to show a bit more skin, or tie it up for a more sophisticated, keyhole neckline.
3/4 Balloon Sleeve - Business at the top, party at the bottom.. because who really doesn't love a dramatic sleeve! The Zozo has just the right amount of features elastic wristba
Elastic Waistband - The thick elastic waistband was made with comfort and function in mind! The Zozo dress has full range to adjust the waistband up or down. Helllooo, perfect fit!
Ruffled Hem - Every good mini dress needs some good movement! The ruffled hem adds the perfect amount of flare, not to mention it's down right fun to twirl in!
---
---
AS SEEN ON - Blogger Style
---