The Breakdown: Family Styles
The Breakdown: Family Styles
Check out matching styles for the entire family!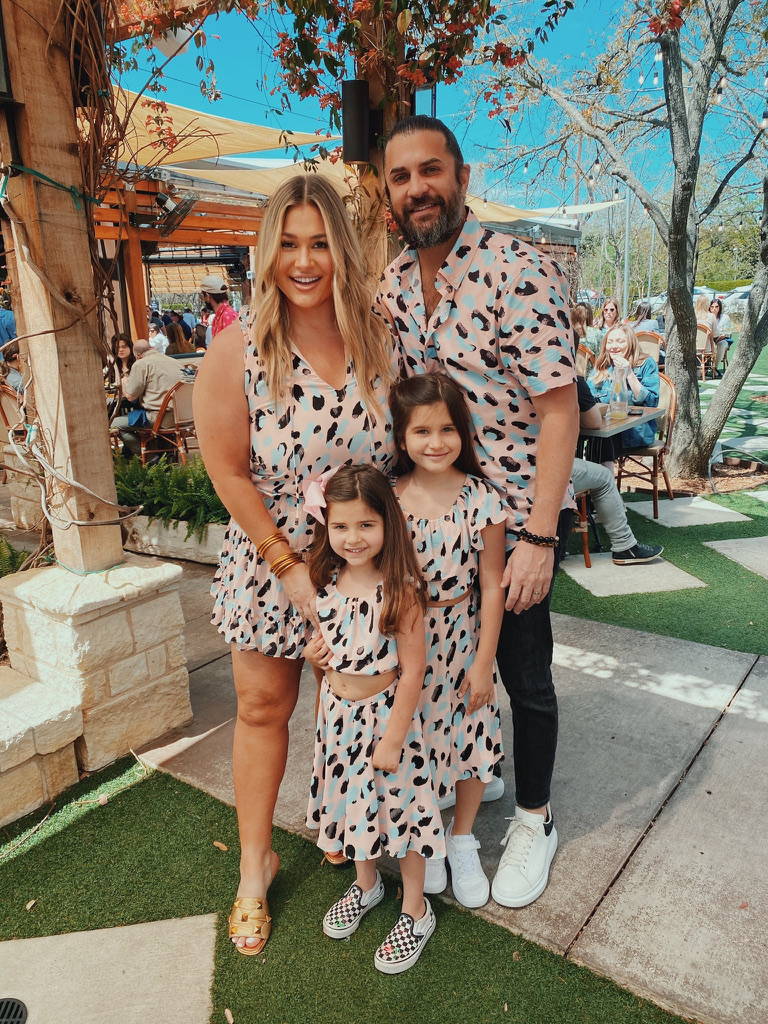 Is there really anything better than a good matching Mommy and Me outfit?! It's practically every mother's dream to match their little humans at some point. Throw in the entire family in matching styles and that photo is going straight in a frame!
It's also worth mentioning how much time you'll save getting the entire family ready and out the door when you have family styles on deck! No more digging through closets, hoping to find something for everyone to wear that looks somewhat put together. Mamas rejoice!
All this to say, we're here to make those dreams a reality with our biggest Family Collection yet. We're sharing the breakdown of some of our newest styles for Mom, Dad, sister and brother!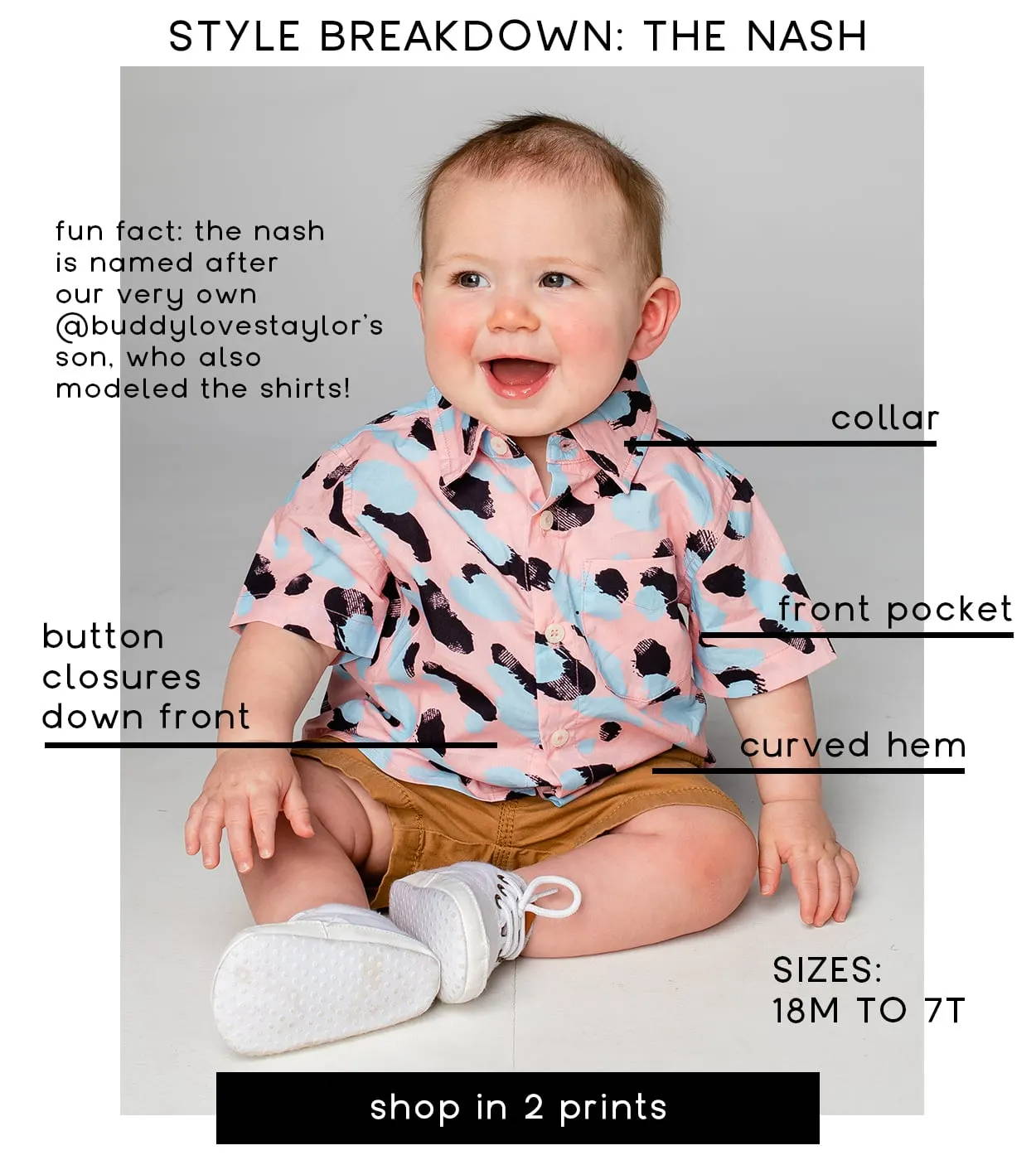 Introducing our first style for little boys: the Nash shirt! This design was actually named after and modeled by our very own @buddylovestaylor's son!
The Nash is a mini version of our Men's dress shirt, the Robert! Featuring a structured collar, front pocket, button-down front and curved hem - your little dude will be best dressed all season. Available to shop in two prints online now, with more coming soon!
Our little girl's line is almost too darling for words! These styles are always our favorite design samples to get in because they're just so cute and tiny! This line has styles for every occasion, in every season!
POV: You're online shopping. You find THE perfect outfit for your next family party. It's amazing, you're obsessed. But what will the kids wear? They deserve to look cute, too. Then, BAM! You see almost the exact outfit you just added to cart for yourself, but in a mini version! It's a perfect day.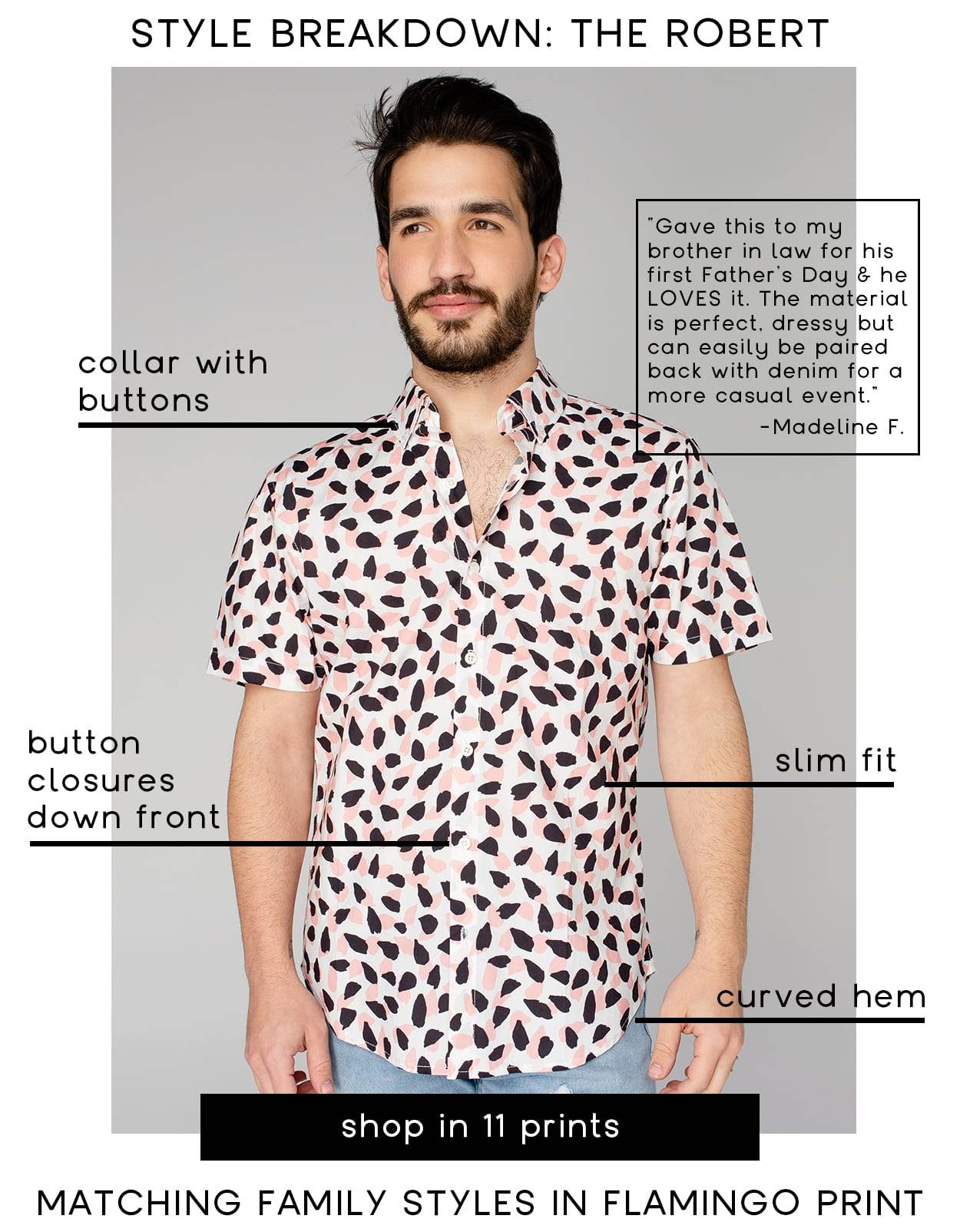 Don't worry, we didn't forget about the men in your life! Many would agree that guys are easier to shop for, but that isn't always the case. It can be down right difficult to find quality dress shirts that don't look like every other button-down in the department stores!
The Robert Dress Shirt features a collar with buttons, button down front, slim fit and curved hem! Available in 11 prints to match the rest of the family!
---