How To Style Your Christmas Graphics
How To Style Your Christmas Graphic Sweaters
Style tips from the BabeCrew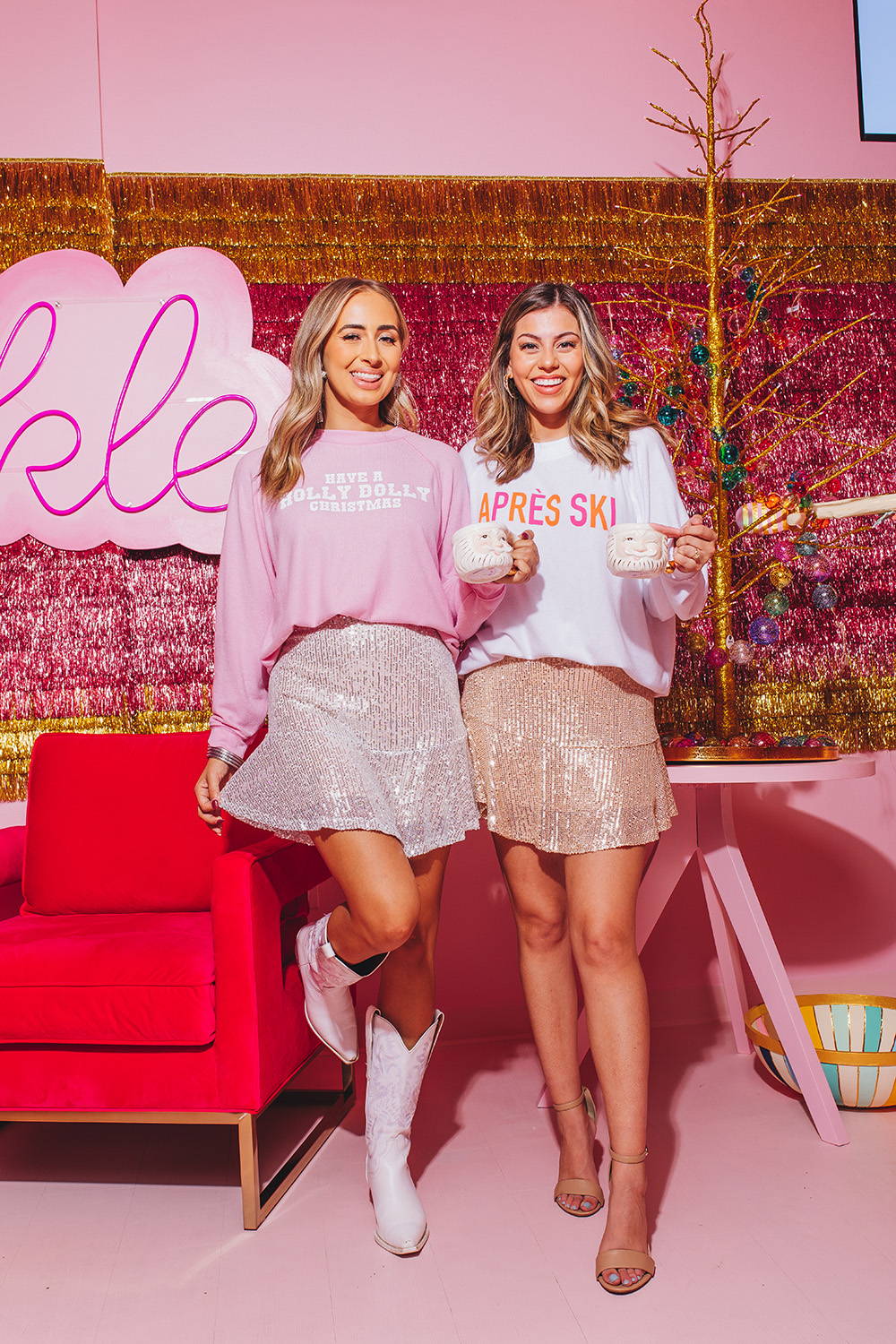 We're switching over to Christmas mode with the launch of our Holiday Graphic Sweaters! This latest collection goes from lounging by the fireplace, to running those holiday errands, to your next festive party! See how we're styling these graphics for the busy season ahead: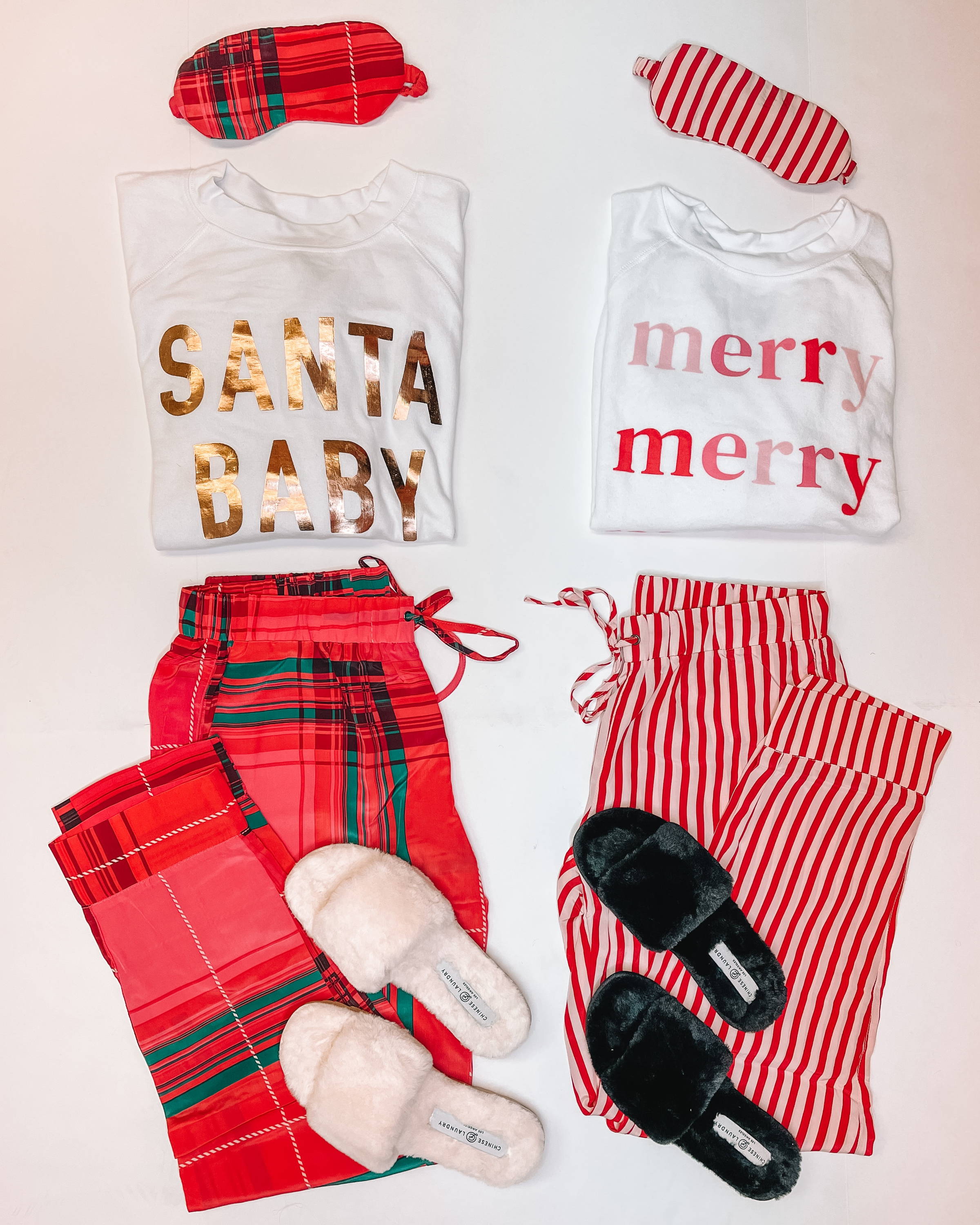 Spending your evening cozied up by the fireplace? Do it in style when you pair your holiday graphics with our new Jam Jam pajama sets! Staying warm, comfy and festive has never been easier.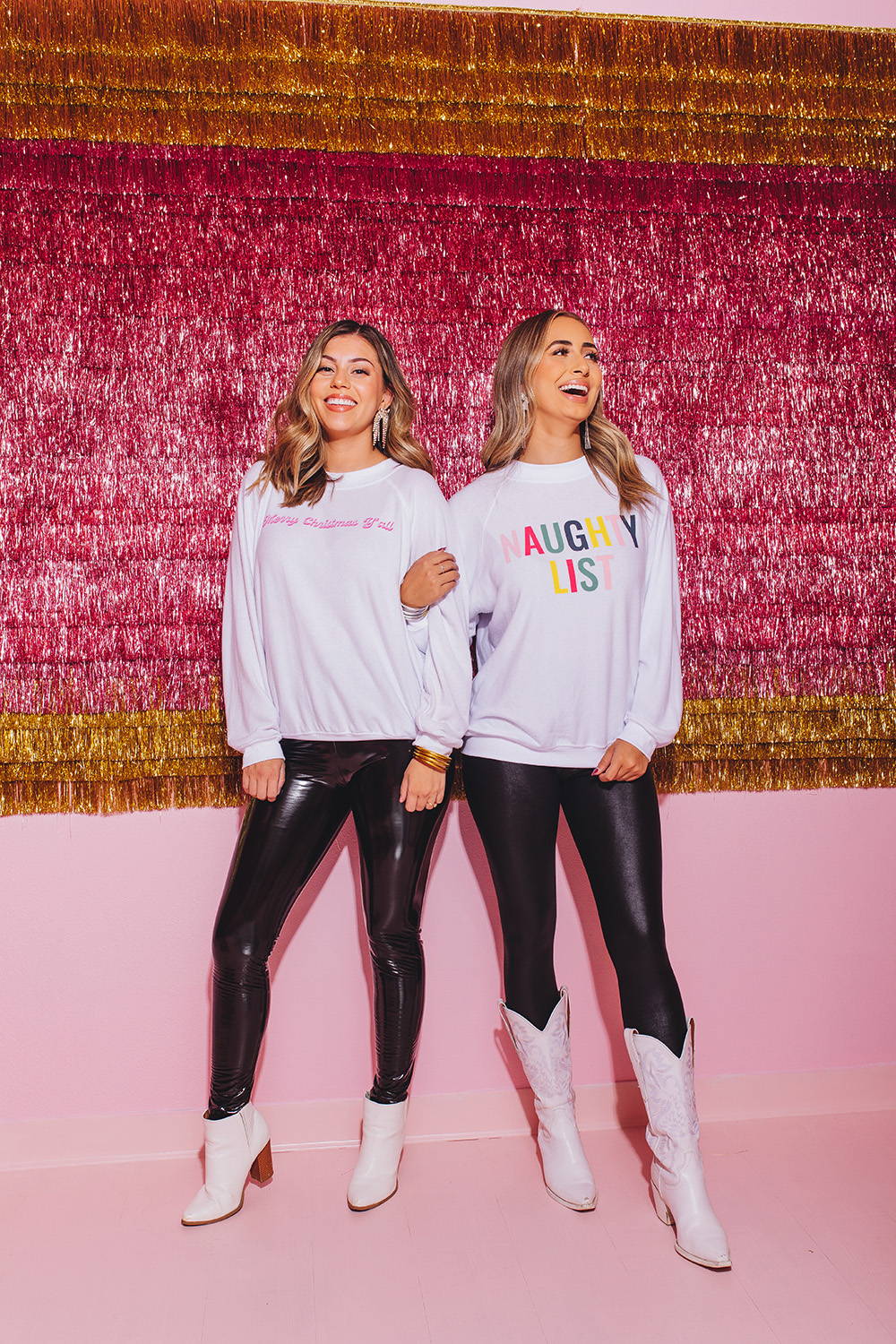 Meet the BabeCrew's new go-to uniform - a holiday graphic + our Paulina or Jillian leggings. You can't go wrong with this look for your day-to-day activities! Look put together without sacrificing comfort or style this season.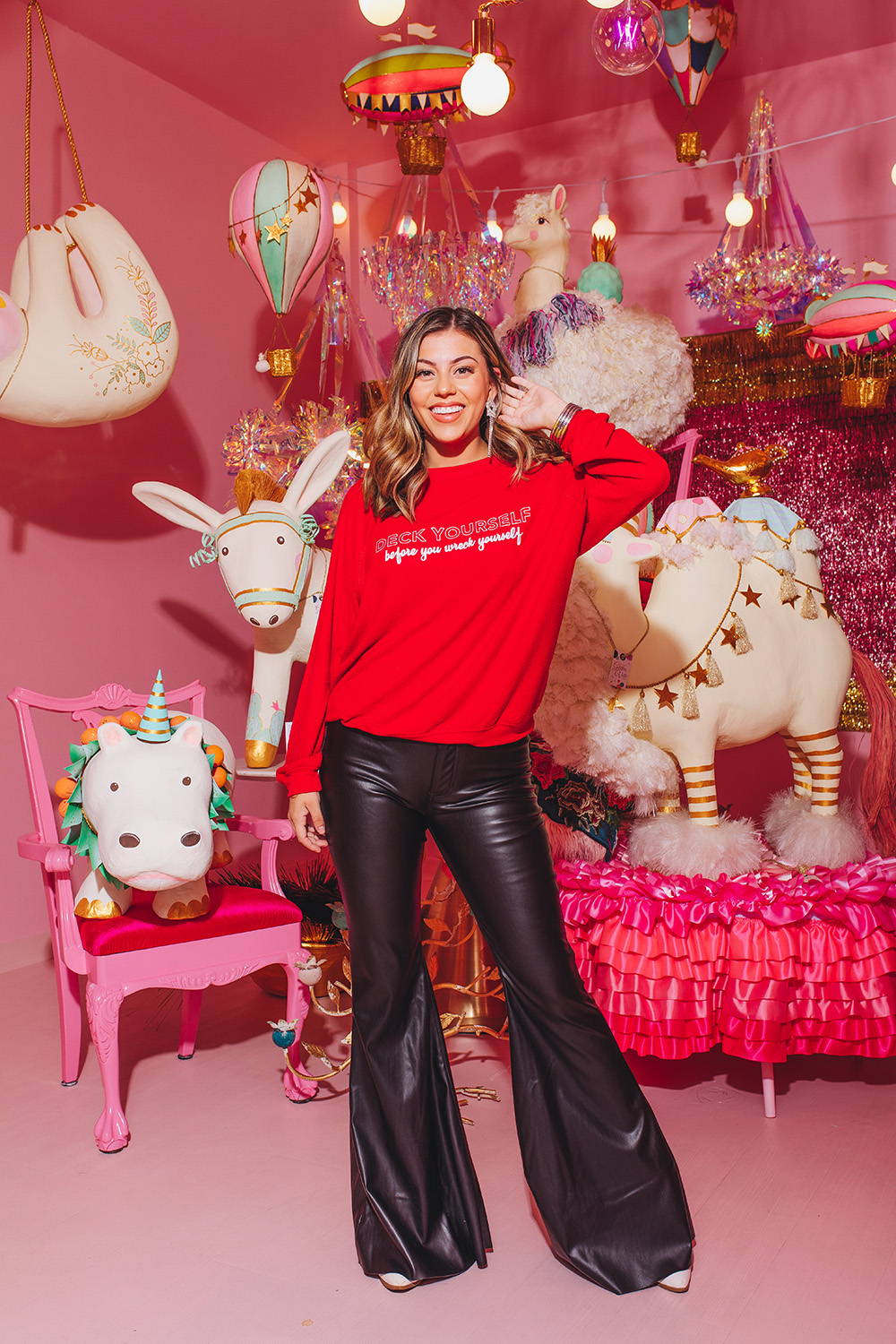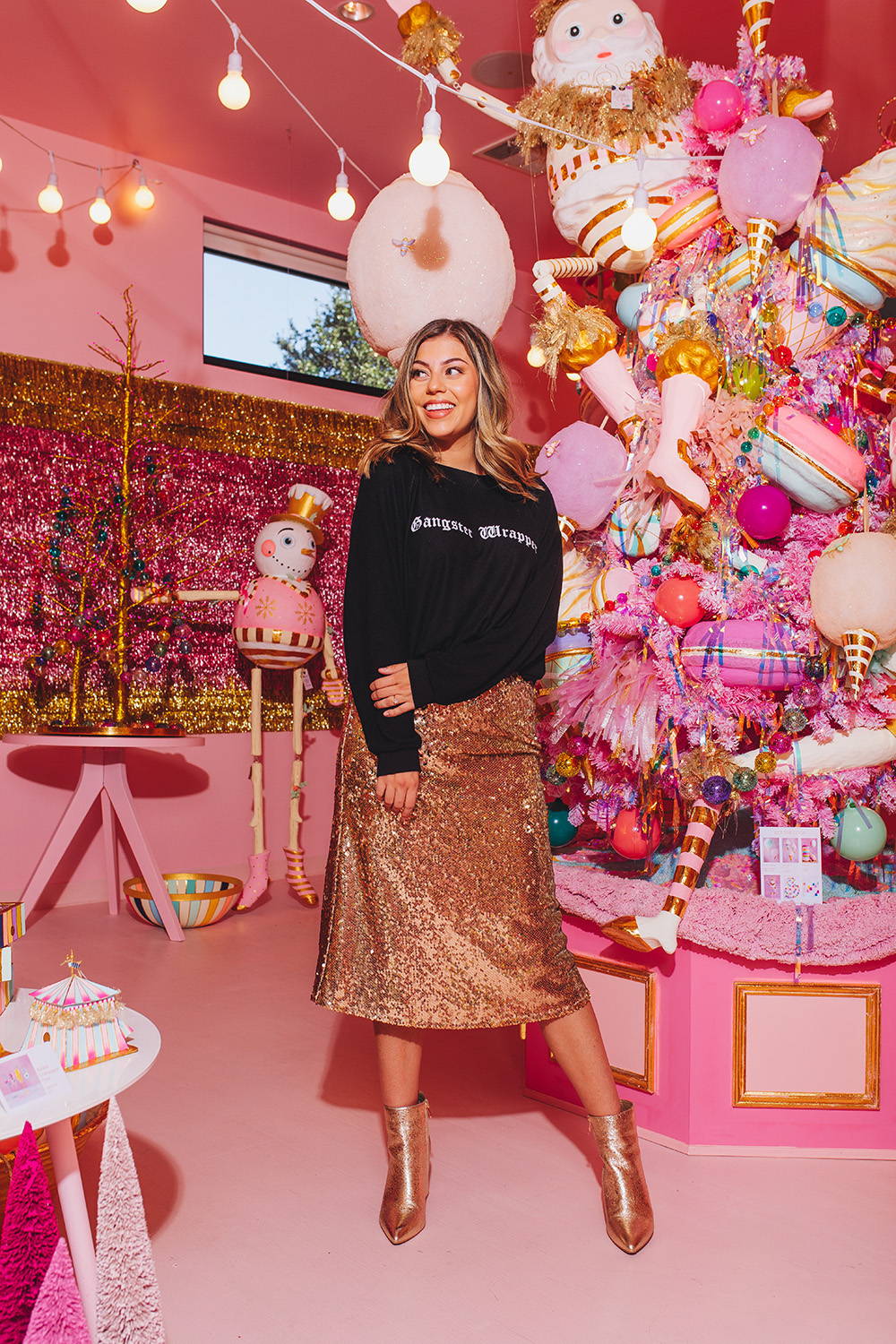 These graphic sweaters were made to shine at your next holiday party! Dress up your holiday graphics and pair them with alllll the sequins for a stand-out look. Our Reba and Cardi sequin skirts are the perfect touch when it comes to taking your holiday sweaters to the next level.