4 Ways to Style the North Tunic Top
4 Ways to Style the North Tunic Top
See how we're wearing this best-seller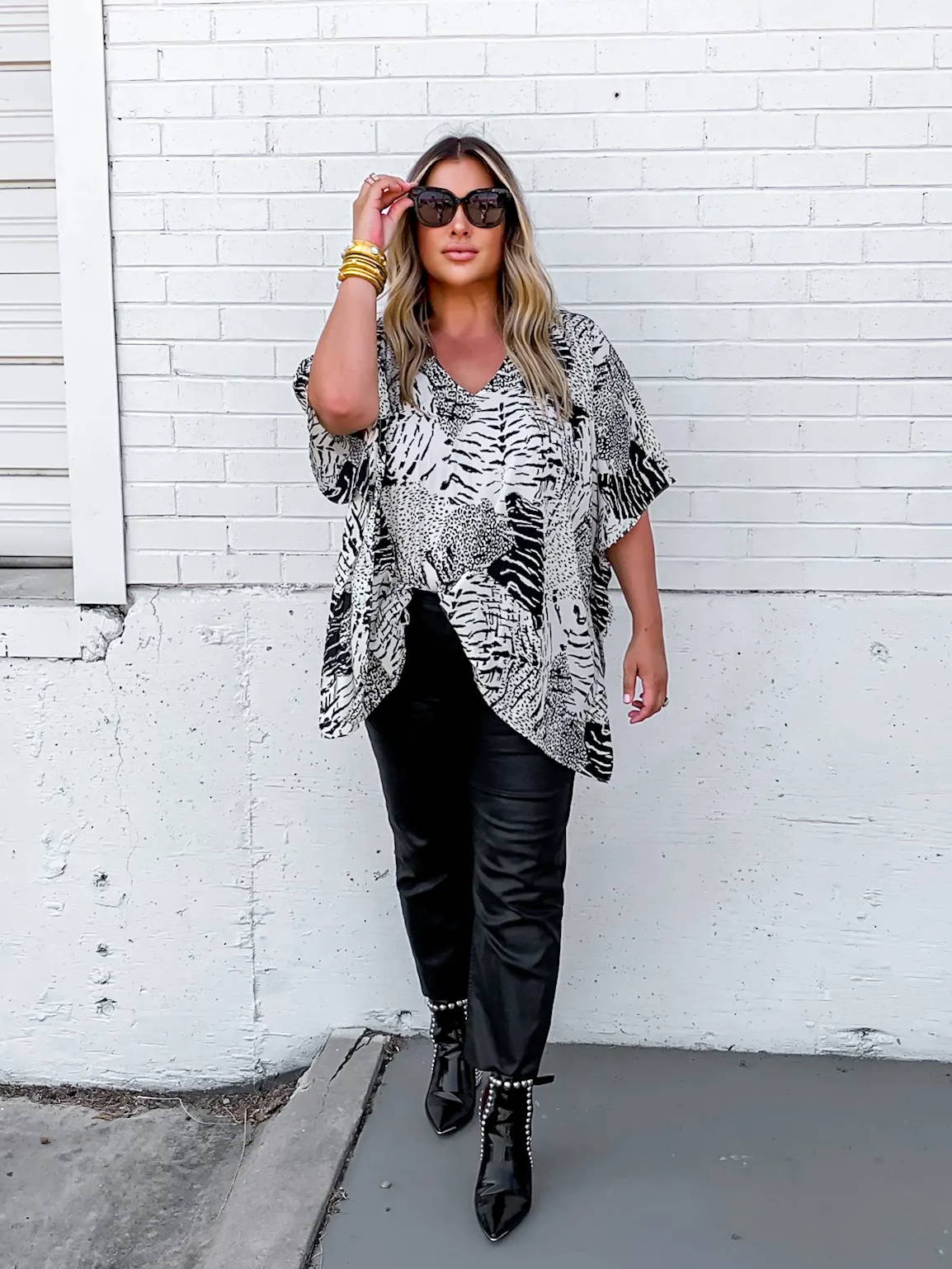 If you know the North top, you love her. If not, meet your new go-to blouse for every occasion! The North tunic top has been a BuddyLove staple style for years thanks to her versatility, comfortable fit, and new prints + colors each season. The possibilities are endless when styling the North blouse, so we're sharing a few of our favorite ways to wear this season!
1. Casual-cool with leggings
Leggings > Pants. It's just science! The North top pairs perfectly with our Jillian and Paulina leggings for a quick + easy everyday look. This tunic top features a flowy, oversized fit with just the right amount of booty coverage for wearing with leggings!
2. Boho-Chic with paperbag shorts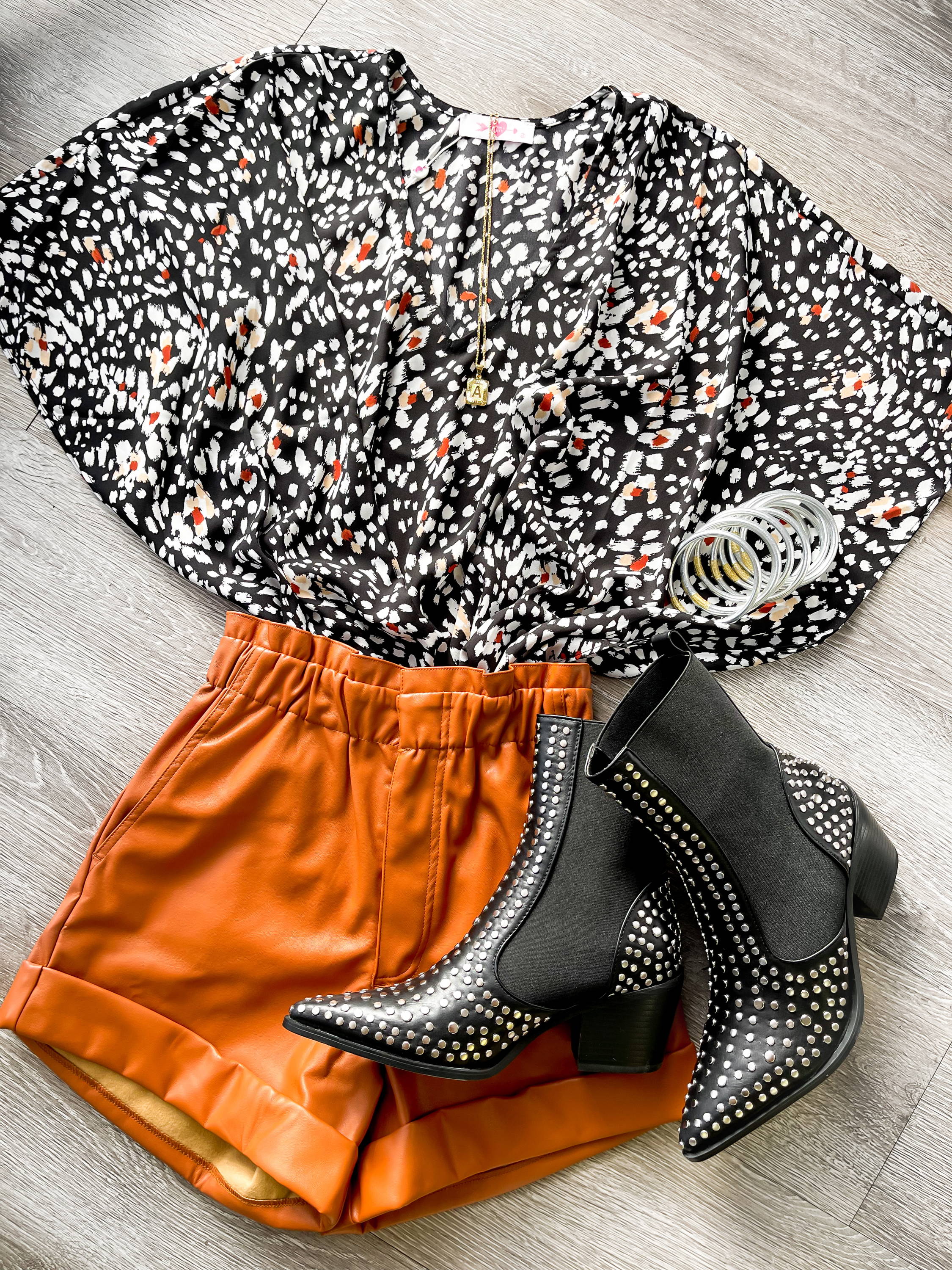 We LOVE a good boho-chic moment at BuddyLove. Leather paperbag shorts are one of our favorite trends this year, and the North tunic top + Peyton shorts are a total vibe! Tuck her in for a more fitted look that's still easy and breezy, and add a Benson hat to complete your OOTD!
3. Fun + Flirty with a mini skirt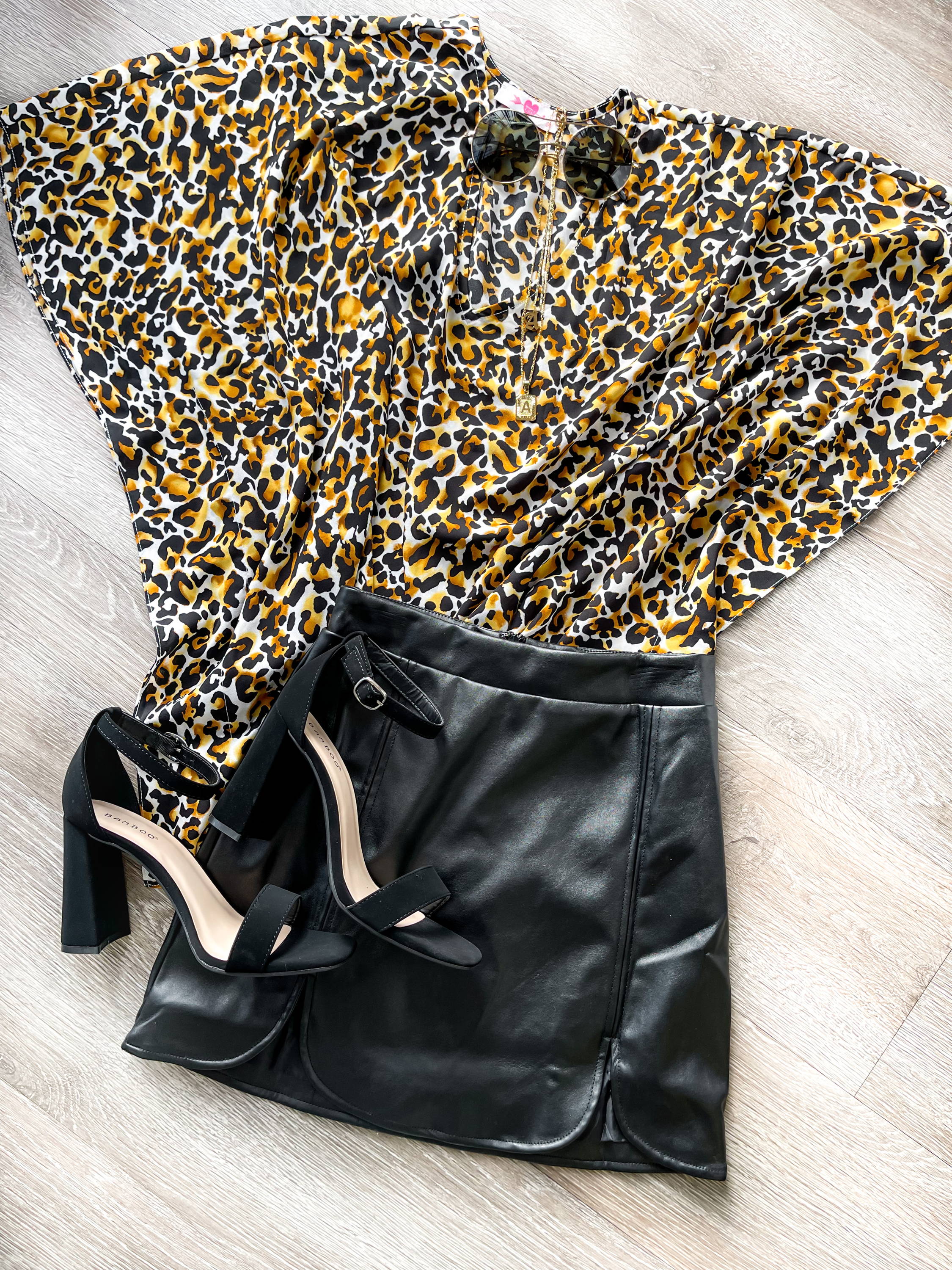 Turn heads in the North tunic top when you pair her with a leather mini skirt and heels! This look is fun and flirty for your next date night with babe or happy hour with the girls. We love the North + Carli skirt with a front tuck, paired with the Dani leather jacket for a night on the town!
4. Classic, yet trendy with flare pants
Tired of wondering what to wear? With a North top + flare jeans in your wardrobe, you'll always have a stylish outfit to wear! Pair the North tunic top with our Simpson leather pants or Moonshine flare jeans for a classic, yet trendy 'fit!