How to Style Game Day Tees
HOW TO: Style Your Game Day Graphic Tees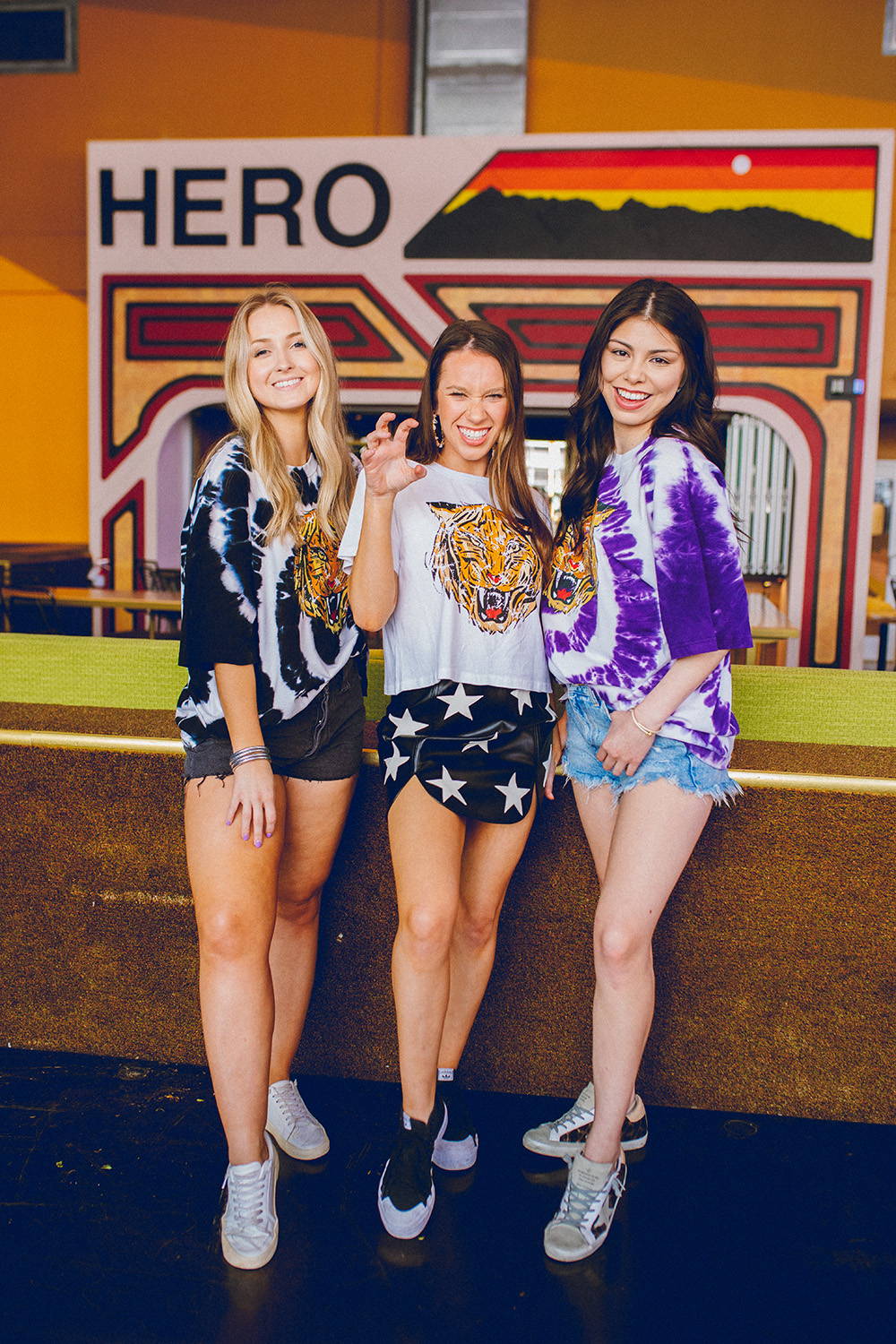 Game Day SZN is just around the corner and we're getting ready for tailgates, cold beers and touchdowns! No matter who you're rooting for this season, we've got the styles, colors and accessories to win you best-dressed at the ballgame. Cheer on your team with our new Game Day Graphic Tees and score big this school year!
CLASSIC COOL: Tie-Dye + Cut-Offs
If you prefer a casual look for game days, our oversized tie-dye tees + cut-off denim shorts are always in style! We're not exaggerating when we say these are some of the comfiest shirts you'll ever own. Snag the style in your school colors for a groovy game day outfit!
SHORT & SWEET: Crop Top + Mini Skirt
This graphic tee #ootd is short and sweet! If you're more of a skirt than shorts kinda girl, these looks are for you. Dress up your Game Day Tees with a mini skirt for a flirty + feminine look! Keep it casual and pair with your favorite sneakers, or kick it up a notch and throw on your cowgirl boots! Either way, this style is a win.
It's no secret we love a good pair of bell bottoms around here. Add some FLARE to your game day styling this season with a pair of our Moonshine jeans! Featuring a flattering, high-waisted fit and raw hem for you to cut + achieve the perfect length. Throw on a cropped BuddyLove Game Day Tee and you'll be tailgate ready!
Holiday season is basically a synonym for sparkle season