get to know the Rife Jacket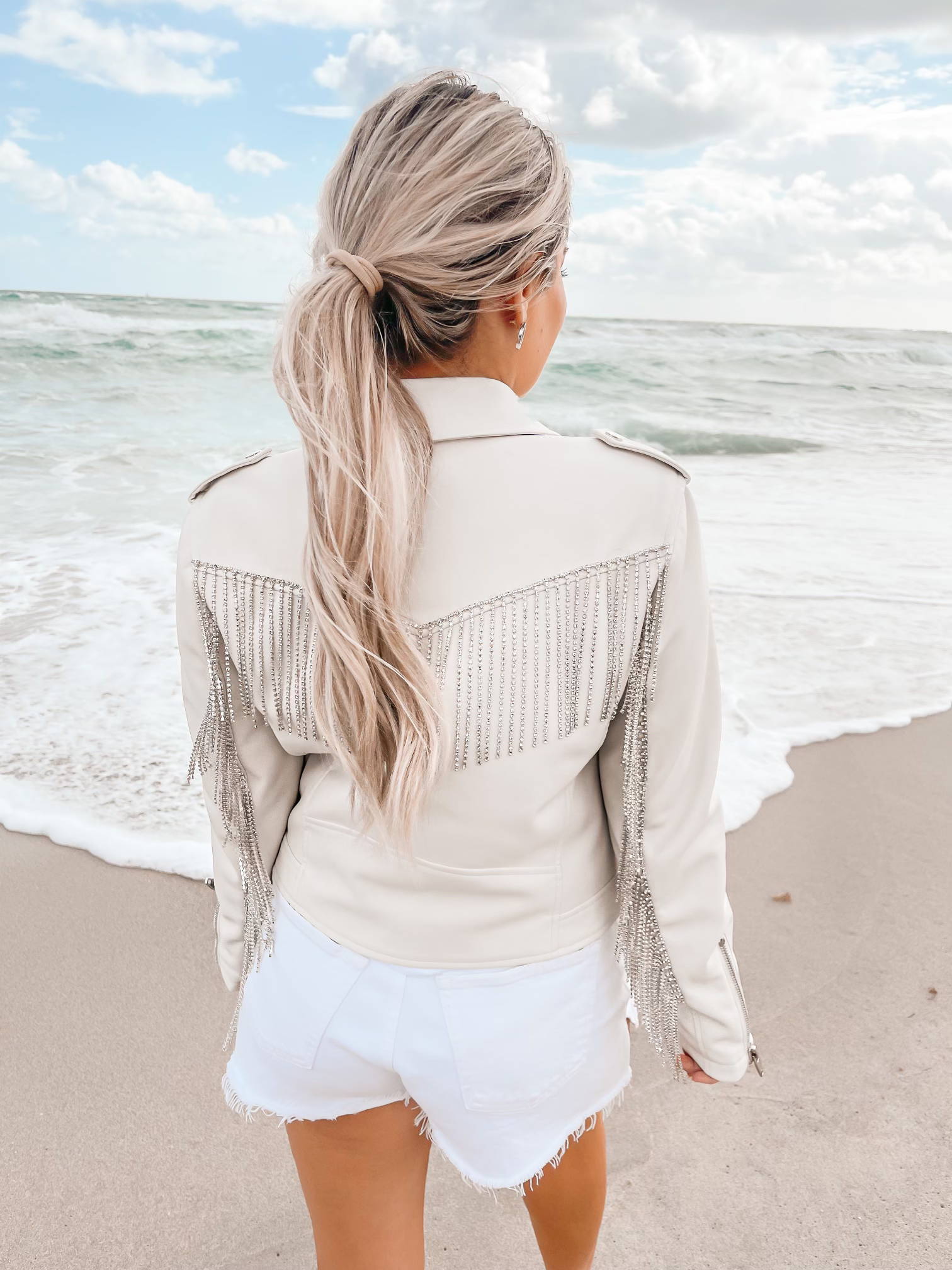 After an influencer trip to Nashville with one of our favorite blogger babes, Whitney Rife, Grayson and Whitney knew a BuddyLove spring collaboration was meant to be! Once all the ideas were laid out on the table, Whitney and Grayson designed the ultimate cool girl jacket. Available in 3 colors, the Rife jacket will be a new staple piece in your closet!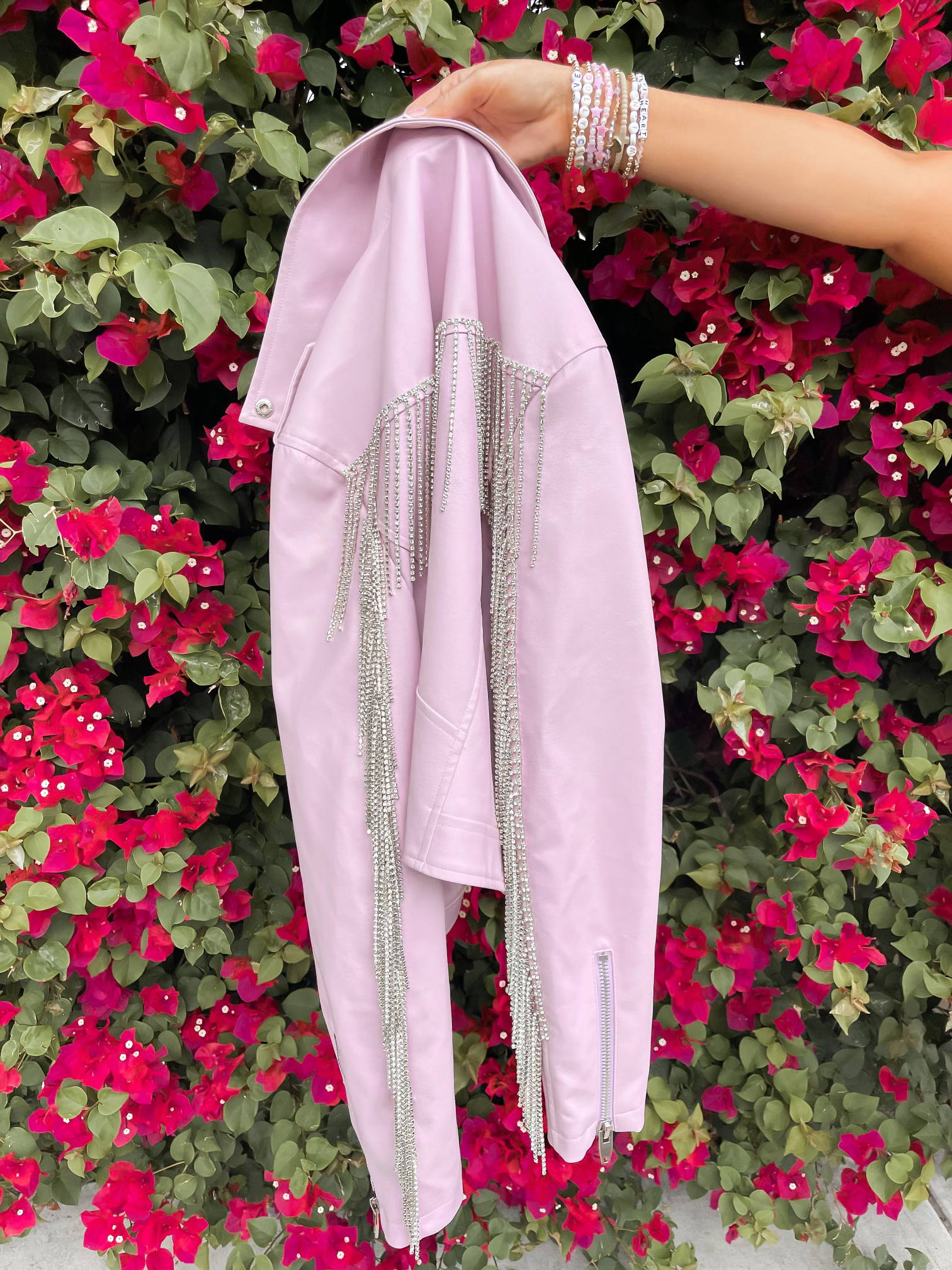 "I am so excited to be launching my very own "Rife Jacket" with BuddyLove! I wanted to encompass all things girly, flirty, classy and edgy. Something that is a statement yet investment piece that girls can wear for years to come!
My new jacket features vegan leather material, shoulder snaps and silver crystal fringe across the wing span to match the hardware. I also wanted to create a more inclusive piece, so the Rife jacket is available in sizes Small-X Large! Pair her with a basic bodysuit and shorts or your favorite spring dress to let it shine!
I hope you enjoy my "Rife Jacket" as much as I do!"