Best Women's Tank Tops of 2022
Best Women's Tank Tops of 2022
shop our top picks below!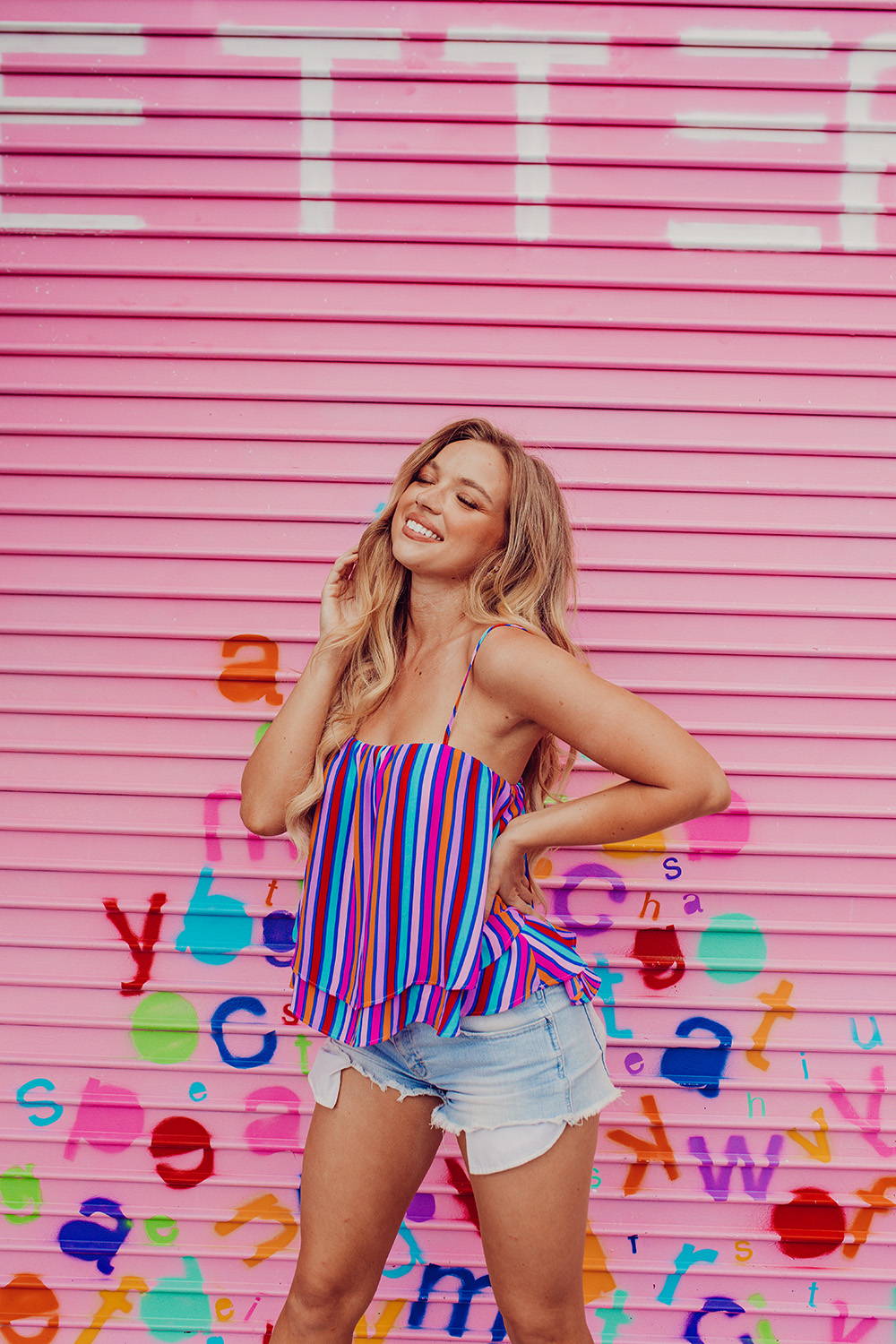 Best Women's Tank Tops Of 2022
As it starts to warm up, you're probably taking a look at your wardrobe and realizing it's in desperate need of an upgrade. If you're looking to treat yourself to the best women's tank tops, then you're in luck! Today, we're going to unveil our list of the top tank tops for women this year.
These garments don't just look gorgeous, but they're also handcrafted from the finest materials in the clothing industry. If you're looking to showcase your southern flair, these pieces will do the trick.
Before we share our favorite tanks of the year with you, we want to explain what we believe makes the best tank top for women. This will give you a better understanding of our thought process in picking these products. Let's dive right in!
What Makes The Best Tank Tops For Women?
You may have your own preferences when it comes to the type of clothing you wear. But, we can all agree on a few things that make a tank top truly the "best".
The tank top itself has to be of the highest quality if you're going to spend your hard-earned money on it. That's why we're showcasing products that exhibit expert craftsmanship and attention to detail. This is coupled with premium materials. Together, these characteristics create a tank top that's gorgeous and built to last.
But, we also wanted to make sure we showed you a variety of tank top styles so you had no problem finding something that fits your personality. Today, we'll share a wide array of colors, patterns, designs, and styles. You're sure to find something you love here!
You tend to get what you pay for when it comes to clothing. If you shop on price alone you'll end up with cheap, itchy clothing that ends up getting donated after the first 1-2 wears. With that said, we also worked hard to find quality tank tops at affordable prices. These may not be the cheapest tank tops, but they pack a ton of value.
Here's a more in-depth look at the different criteria we set out in constructing our list of the best tank tops for women.
Quality Of Materials
One of the biggest challenges of online shopping is finding a brand that is true to their word when it comes to quality. We want to solve that problem for you so that you don't have to go through the trial and error process yourself (which can be both tedious and frustrating).
Quality is one of the first things that the average customer considers when choosing clothes, especially when it comes to online shopping. Quality is going to determine whether that tank top is going to last for years or fall apart after the season. With that in mind, we've chosen tank tops that are made from the best quality materials--built to last and look good through years of wear and tear--so that you don't have to spend eternity trying to find a brand that does both.
Craftsmanship & Attention To Detail
Next to quality, craftsmanship and attention to detail are two of the most important qualities of a good tank top. You want a tank top that is stitched together with care. The tank tops we're going to share today are well-crafted with zero loose edges, bad stitching, or poorly thought-out details.
Unique Designs, Patterns, & Styles
It can be tough to find a tank top that is unique since these are common pieces of clothing. However, we're going to share some options with you that are uniquely stylish. And yet, each tank top on this list can easily pair with other clothes to create stunning outfits.
Affordability
Stylish, high-quality tank tops don't have to be overly expensive. When making this list, we chose pieces that will give you the most bang for your buck. With quality, craftsmanship, and attention to detail in mind, we've made sure that you get the quality that you pay for.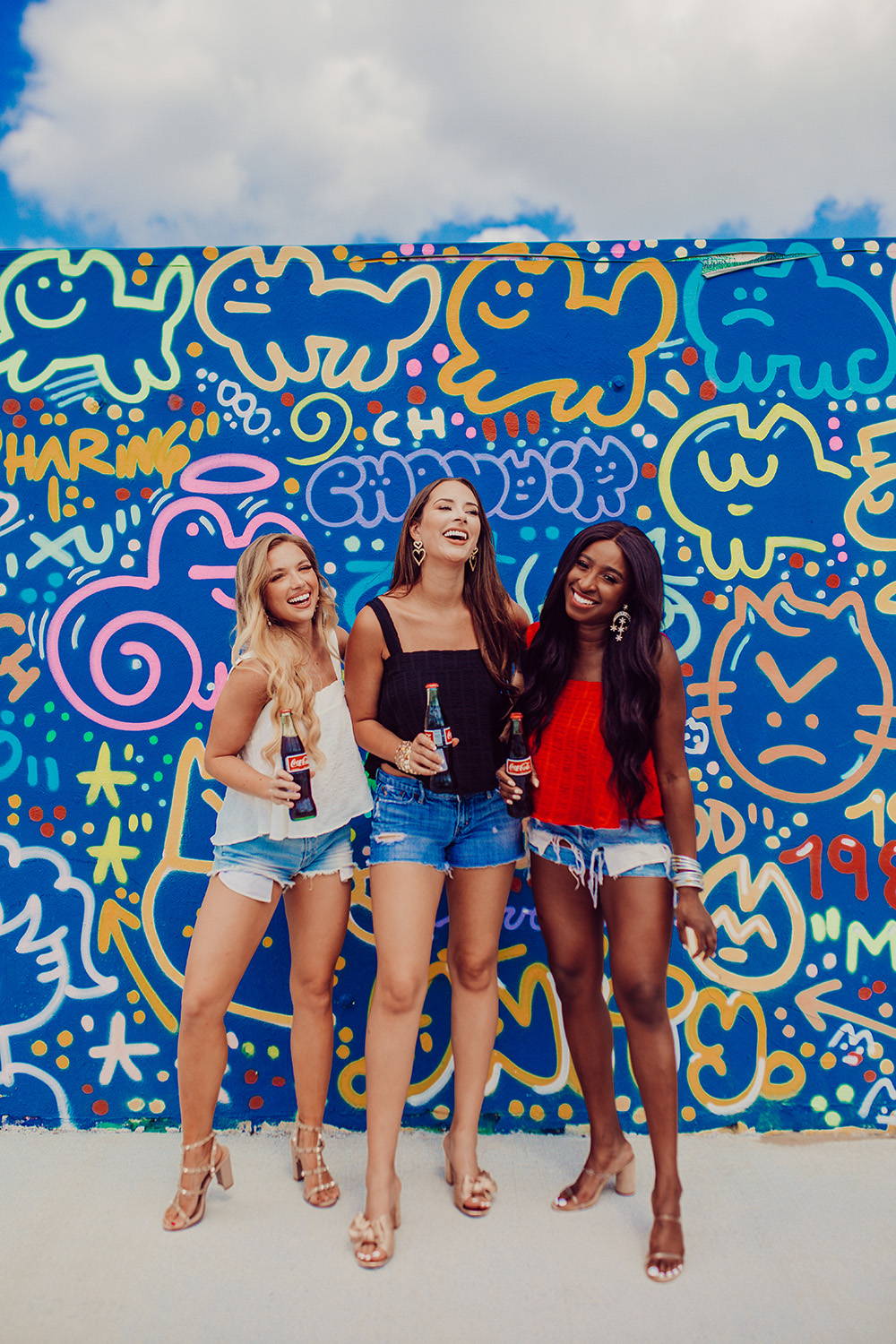 The Best Women's Tank Tops Of The Year
Gearing up for the summer and spring seasons? Here are some of the best pieces to add to your closet before the weather starts getting warmer.
If you're looking for something that you can throw on at the last minute and still look put together, this V-Neck Tank Bodysuit in Mocha color should be the next piece on your shopping list. Simple, elegant, and a great neutral color--it'll make an awesome staple for your closet.
A flowy, comfy, tied-shoulder tank top with the perfect cherry pattern for the summer. This piece is sure to keep you cool while you chill out under the hot summer sun--and you'll look good doing it!
Every woman needs a scoop neck tank in their closet. This tank top is a classic staple piece for any occasion. You can wear this tank top with any bottom or additional layer all year round. And with the classic scoop neckline, the Sammy Scoop Neck Bodysuit will show off just the right amount of skin while still keeping your outfit classy. The best of both worlds!
Are you feeling a bit more festive? If so, put this rainbow-colored tank top in your shopping cart now. It's fun, colorful, and comes with adjustable spaghetti straps. All things considered, this is one of the best transitional pieces you can add to your wardrobe for the spring season.
Sequins don't always work for everyone. But this sequined tank top can make anyone turn heads at the party. It comes with a halter neckline, low back, and amazing sequin material--the perfect recipe for a highly flattering nighttime piece.
One of our best-selling tank tops, the Athena cropped tank top in Hot Tamale works best with your favorite pair of jeans or denim shorts. And although it's quite a common cut, the pattern and color will be sure to help you stand out from the crowd--be it at the tailgate, brunch, or a festival.
If you're looking for a bodysuit that is both flattering and comfortable, look no further than the Crystal Tie Shoulder Surplice Bodysuit. It comes in both solid colors and animal-inspired patterns. It's the perfect piece for the warm summer months. We love it because you'll look amazing no matter what bottom or shoes you pair this trusty tank top with.
Here's another beautiful addition to your Spring and Summer staples. The Jodie Buttoned Bodysuit offers a laid back design in neutral colors, making it highly versatile. And with high-quality lightweight fabric to keep you extra comfy, you'll find that this may just become your favorite tank.
You can't go wrong with this scoop neck bodysuit. It's simple, elegant, and a stylish piece for any season. And just like many other options on this list, this piece comes with adjustable straps so you can wear it comfortably however you'd like. If you ask us, though, the black works best with almost any other layer.
Do you want to turn heads at the next summer outing? Go for this rainbow-colored tank top with a sweetheart neckline and a wired V for structure. It looks amazing on any body type. Plus, it has a smock in the back to mold into any frame without looking too tight.
This patterned tank top can make you look like a summer dream--even when it's not summer! It's comfy, flowy, and has a non-slip elastic bust to keep you feeling secure. The Sandy Tie tank top comes in a variety of fun patterns, but the Tiger Lily is by far the most popular.
The Dion Cowl Neck tank top is one of the most versatile pieces on this list. You can wear it on a fun summer brunch with the girls or on a cute picnic date by the beach--perhaps even a night out! Perfectly versatile and super cute; this top is the perfect statement piece that works well with any type of bottom.
Smocked detailing makes for a flattering tank top on all body types. If you're looking for a crop top for your next trip to the beach, you certainly can't go wrong with this little number.
The best thing about this piece is that you can wear it with a pair of jeans for a laidback event. Or, go with a classic black mini skirt for a more formal setting. The sky's the limit when you have something as versatile as the Lucy Muscle top, and in a neutral color at that!
Here's another contender for the best summer tank tops. The Athena Flowy crop top in the beautiful Maui pattern perfectly embodies summer vibes. Wear this at the summer barbecue or your next trip to Miami. You'll look summer-ready either way, especially with your favorite pair of denim shorts.
As much as we love fun patterns and bold colors, every woman needs something in their closet for those laidback occasions. The Sammy Scoop Neck Bodysuit in Charcoal is an ultra-comfy ribbed tank with semi-low back cut to keep you cool and comfortable throughout the day, plus a great neutral color that you can easily pair with other pieces.
Don't like wild patterns? Not to worry. The Athena Flowy Cropped Tank Top also comes in classic white. More than that, all the Athena tank tops are made from lightweight material and cut into a relaxed pattern, making it flattering and comfortable at the same time. Pair this piece with your trusty pair of jeans or some high-waist shorts, and you'll be good to go for your next summer outing.
Who said stripes were out of style? The Geena tank top in this fun Twizzler pattern is your next staple piece for Summer and Spring. It looks amazing with solid color bottoms, and you can pair it with a cute blazer or jacket when the day turns chilly.
Shop All The Best Women's Tank Tops At Buddy Love!
Here at BuddyLove, you'll find the best collection of women's boho tank tops online. All the awesome styles we showcased above are available right now on our website. Head over and take a look! You're sure to find a stunning tank that fits your personality. Whether you're looking for something to wear to the beach, something to wear to brunch, or even something to wear out at night - you'll find it in our collection.
There is a reason ladies around the world consider us the #1 southern clothing boutique online. Our garments are built from the best materials with no details overlooked. Shop now and experience the BuddyLove difference for yourself. You deserve it!