Best Women's Sweaters of 2022
Best Women's Sweaters of 2022
Cozy up in our favorite sweaters!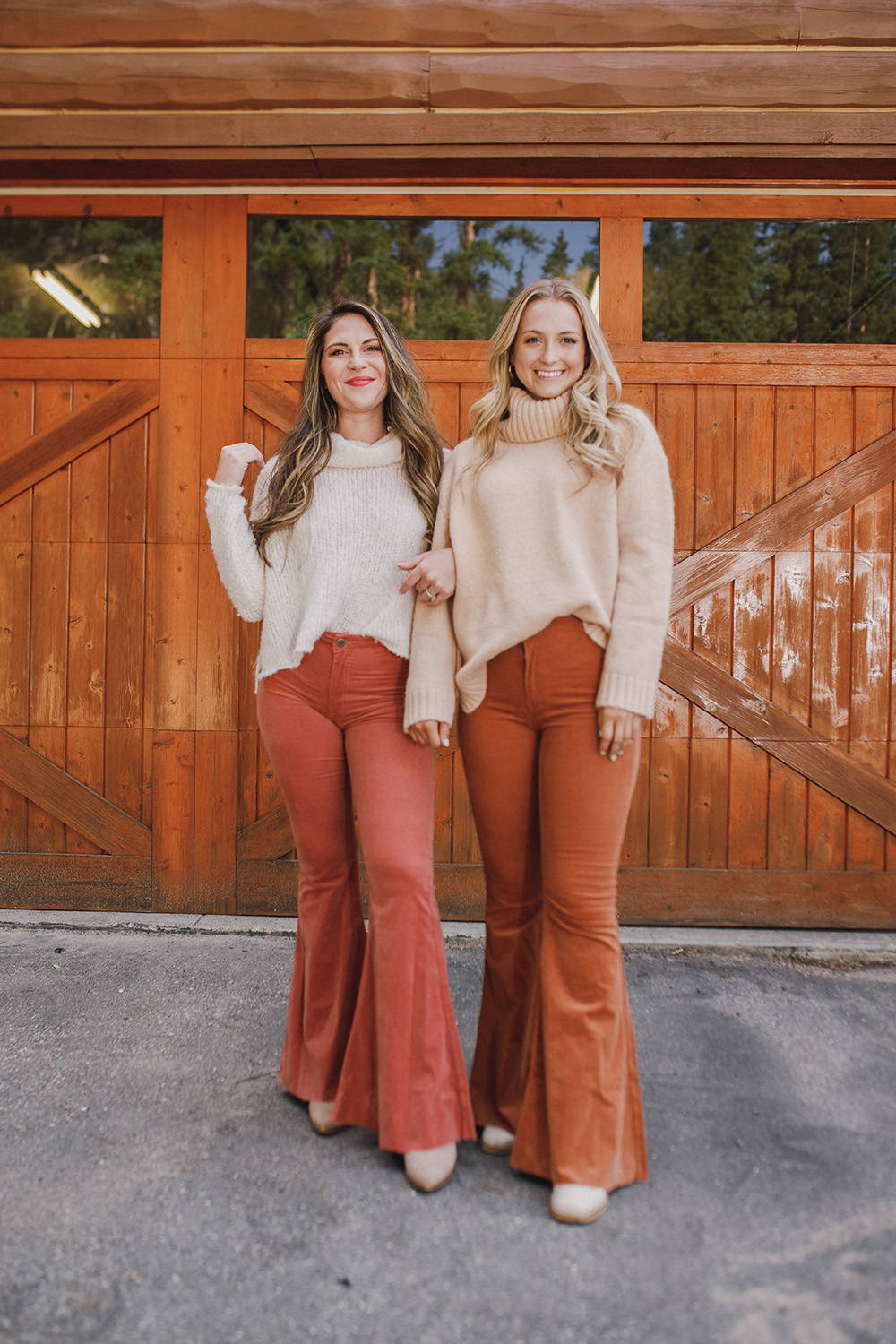 As those long summer days turn into cool autumn evenings, you'll find yourself going back to your favorite sweaters time and time again. And if you're in dire need of a wardrobe upgrade, you're in luck. Today, we're going to share our favorite picks with you this year.
This list consists of ultra-comfy and stylish sweaters made from the highest quality material to ensure optimum comfort and durability. But before we move on to our list of top sweaters for women, here are some things that you might want to consider when picking out your next fall staple.
What To Look For in Best Women's Sweaters
When shopping for clothes online, the last thing you want is to end up with sweaters that don't meet your expectations (and that's not even the worst that could happen!). That said, avoid taking products at face value. You've got to dig deeper and make sure that your next order ticks all the right boxes.
The following are the factors we've taken into consideration when handpicking the best sweaters for women this year. After reading this short section, you'll be well equipped to make the best choice as you prepare for your own shopping spree.
Quality and Durability
High-quality material can mean the difference between a sweater that lasts for years and a sweater that becomes threadbare in a few months. When picking out a new sweater for your wardrobe, you deserve something that's made from high-quality, well-sourced materials that are built to last for years. Durability goes hand in hand with quality. When shopping for clothes, the old adage "you get what you pay for" is true.
Style, Pattern, Design, and Colors
Sweaters come in many different styles, patterns, designs, and colors. There are turtleneck sweaters, chunky knit sweaters, and oversized sweaters. You'll even come across the occasional cable knit sweater or striped sweater! There are solid-tone sweaters and patterned sweaters with literally endless combinations to choose from. There are sweaters that come in fun designs, which are especially popular during the holidays.
The bottom line?
You have to look for a sweater that fits your personal style and serves the purpose you're going for. For example, if you're looking for a sweater that can be easily styled with your usual fall outfits, you're going to want to go with a sweater with a simple design in a neutral color (e.g. white or beige). Or, if you want a sweater that can make you look effortlessly elegant at any event, a tunic sweater in a luscious solid tone is your best bet.
Warmth and Comfort
Let's not forget the main purpose of a sweater aside from making you look stylish. A sweater is designed to keep you warm and comfortable during the chilly autumn days. It isn't always easy to find a sweater that accomplishes both--especially when you're shopping online and can't try it on. That's why we've made it a point to only include the comfiest pieces. These are sure to provide just the right amount of warmth during those cold fall and winter months.
Circling back to our first point; quality also plays a big role in a sweater's warmth and comfortability. With that in mind, skimping on quality can have you end up with a sweater that is itchy, tight in the wrong places, barely thick enough to keep you warm--or worse, all of the above!
Affordability
Good quality sweaters don't come cheap, but that doesn't mean they should break the bank. While it's important to base your shopping decisions on quality, craftsmanship, durability, and all those important factors--don't forget to take price into consideration, too. Great sweaters can be affordable, but not always cheap.
You may struggle to find sweaters that are worth your money when shopping online. Don't stress - we've made sure that this list contains only women's sweaters that bring the most value for money. Without further ado, here's the list that we've all been waiting for.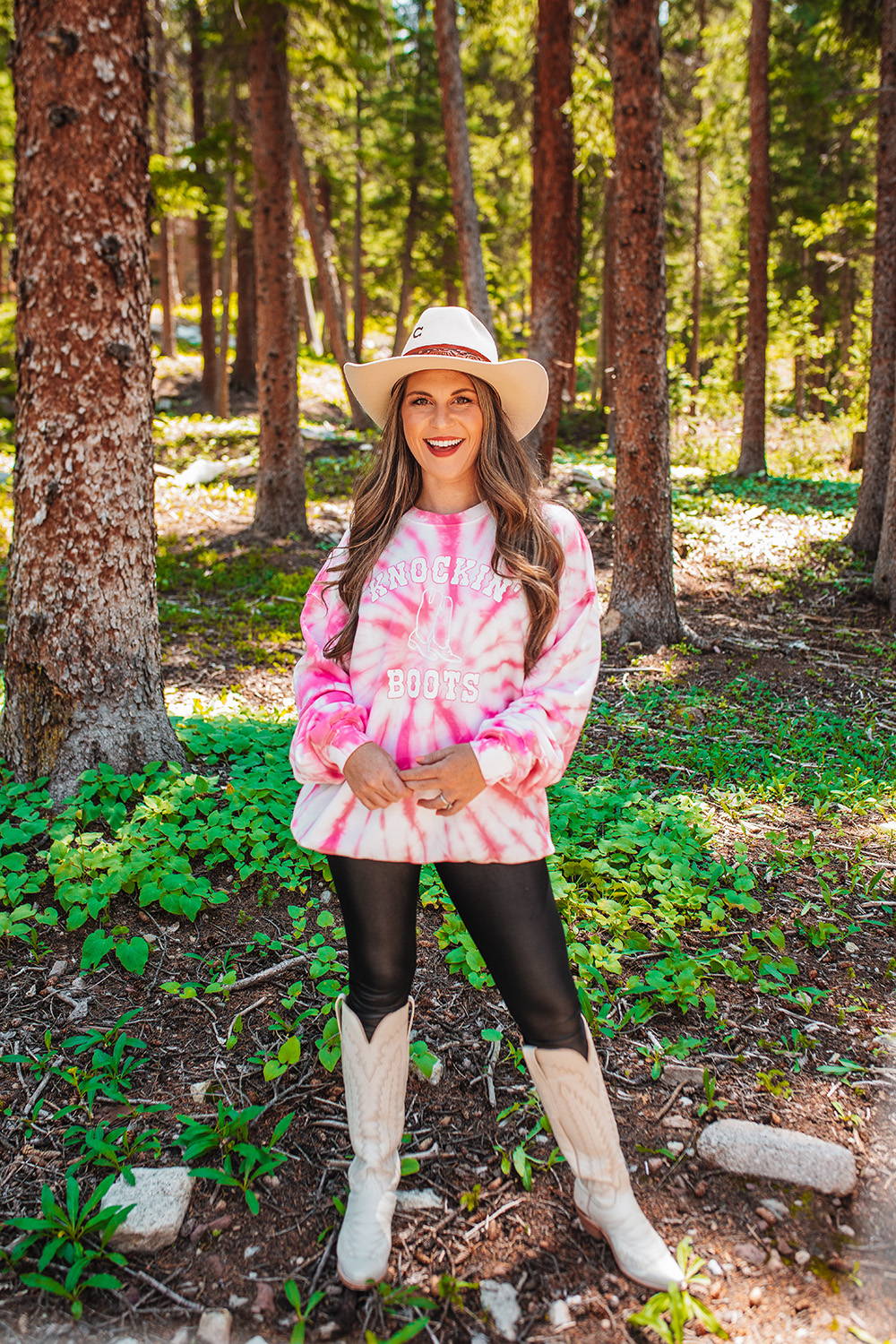 The Best Women's Sweaters of The Year
Whether you're looking for the best addition to your fall wardrobe or trying to complete the perfect casual work outfit, we have an option for you. Check out our handpicked selection of the best women's sweaters of the year:
This oversized turtleneck sweater can be worn at a chilly patio party or at the office with a too-cold AC--it's that versatile. Made from super soft fabric and coming in classic solid colors (black, tan, pink, and white), the Karen Turtleneck Tunic Sweater feels like a hug during a chilly day and makes you look effortlessly stylish--especially with a pair of leggings and your favorite boots.
Can't decide on a color? We feel your pain! If you want something that will look great in both the daytime and nighttime, we suggest going for the tan option. Black is the next best option if you're leaning towards a more elegant, sophisticated look.
A perfect combination of comfort and style, this oversized sweater can be your next date night staple or fall day favorite. It's made from soft, stretchy material and features a loose bodice. The cut is a little higher at the front to show off some of your figure. But, this oversized sweater is a little longer at the back to keep you comfy and warm.
Whether it's the Charcoal or the Oatmeal color, this piece works well with almost any pair of jeans, leggings, or skirt. Pro tip: style this sweater with a pair of high-waisted bottoms to keep the chill from getting to your tummy and, more importantly, accentuate your figure at the cutoff point.
Don't want to stress over matching your sweater with the perfect pair of bottoms? The Harper Sweater Dress has your back. Featuring a crew neckline, distressed hemline, and a super cute star pattern, you won't have to choose between looking stylish and being comfy. This sweater dress does both!
If you're feeling cold underneath, put on a pair of tights or leggings. Then, pull the whole look together with your favorite thigh-high boots or your go-to sneakers, and you'll be ready to go on your next date, party, or fall shopping trip.
Nothing says casual quite like a sweatshirt that says exactly that. If the weather is too warm for a thick sweater and too cold for a t-shirt, go for this BuddyLove x Casual collab sweatshirt for the perfect leisurely look. It's made from ultra-soft material and features extra long sleeves for those cute sweater paws.
The Casual Sweatshirt is on its final sale! Come get it before it's gone. This lightweight sweater won't be here much longer.
Showcase your Southern flair with this amazing tie-dye sweater. It's casual, comfy, and still makes for a fun outfit to wear on a quaint hike or a backyard barbecue. Just throw on some denim jeans or maybe even the ol' bell bottoms, and you'll surely be the belle of the ball.
Another contender for our tie-dye lovers out there; this oversized sweater is the perfect way to express your adventurous side. Whether you wear it on your next trip or during the weekend grocery run, it's definitely a go-to piece for the chillier days.
Shop For The Best Women's Sweaters at BuddyLove Today
The perfect sweaters for women can be hard to come by. But, our selection of women's boho sweaters at BuddyLove makes this simple. You'll have no problem finding the comfiest, most durable, and most fashionable additions to your fall wardrobe. Our pieces are made from the finest materials.
Not only that, but we have a wide collection of pants, leggings, skirts, and shorts to pair with your perfect sweater. Simply put, we've got your whole outfit covered for any season. Stop by BuddyLove today and see why we're considered the #1 online bohemian clothing boutique.