10 Tips for Working From Home
10 Tips to Successfully Work From Home
because WFH is still #trendy in 2021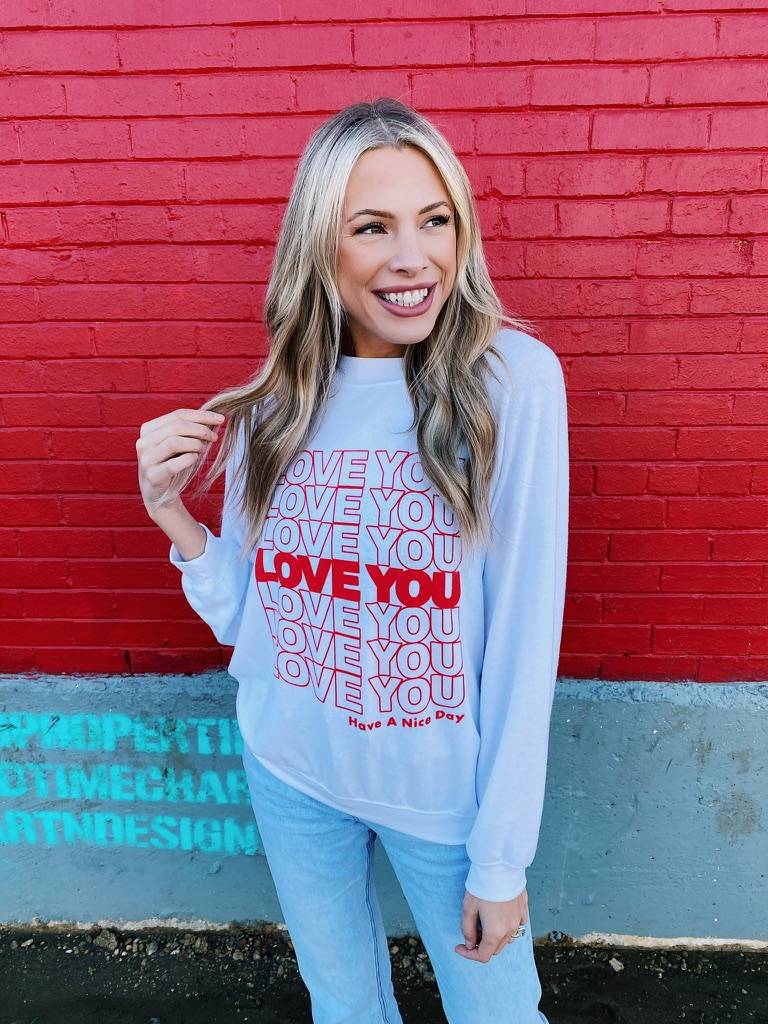 1. Set a WFH routine and stick to it
Sticking to a work from home schedule is crucial for staying organized and managing your time, not to mention it will help keep the balance between your work and home life. Having a solid morning routine can help you get into work mode right out of the gate and maximize productivity. Your home "business hours" should only be used for just that- business! When you plan out your week and know what's on the agenda before you even sit down in the morning, it will be easier to stay focused and meet all your deadlines.
Your end of day schedule is just as important as your morning routine! Before you end the work day, review your schedule for the following day then call it quits... like forreal. Shut your computer off and avoid all business related tasks until the morning! It'll help you switch your mindset from work to home and you'll be glad you have those set hours in the long run.
Creating a designated workspace that houses your computer and office supplies is a MUST. While opting for the couch everyday may sound appealing, designating your own office space will help minimize distractions, stay focused, organized and on-track. You won't waste time looking for the notebook that got left in the guest room or shoved between the couch cushions, house chores won't burn a hole in your eyes all day long and keeping your house a home, rather than an office, will be more manageable.
For many of us loungewear is the new workwear and let's be real, it's amazing. Working remote doesn't mean you should give up on feeling ready and put together for the day, though! Changing out of your pajamas and into real clothes everyday, (even if it's a casual lounge set!) can help your productivity and overall mood. We'll be working from home in our #CozyCollection this season!
Ever end a workday and wonder what you actually accomplished? We've all been there! Time blocking is a great way to schedule out your day based on specific tasks you need to get done. To time block, make a to-do list and start with one task, give yourself a deadline to finish, whether it be 15 minutes or an hour. During that time block all of your attention should be on completing that project. No personal calls, no social media, no distractions! This will help you avoid aimless, unproductive work.
Brain breaks are, and we cannot stress this enough, SOOO important! Step away from the computer every now and then to re-charge and clear your head. We like to take "laps" at the BabeCave, which are exactly what they sound like- walks around the office! These short breaks can actually improve your focus and keep you motivated throughout the day.
6. Communicate with your team/boss  
When you don't actually see your coworkers/boss, etc. everyday, details can fall through the cracks. Schedule weekly meetings with your team to touch base and go over everything you're working on for the week. This will keep everyone organized and things will run more smoothly!
Fresh air works wonders for your mind! Staying cooped up inside all day isn't a good idea for anyone. Use your breaks during the day to take walks around your neighborhood, go for an evening run or if you're able, we're big fans of working outside! There's just something about that change of scenery and fresh air that can make you feel more energized and productive!
8. Eliminate distractions
One of the pitfalls of working from home is how easy it can be to get distracted. You're constantly surrounded by everything you associate with "home" and most are naturally more comfortable and laid back at home. You have to stay disciplined when working remote to eliminate those distractions. Keep your phone on silent, avoid house chores during work hours and make sure your friends, family AND PETS know you mean business! Our furry friends can be the most distracting at home! Keep your workspace off limits to anything that could get you off track.
Don't fall into a work from home slump of hot cheeto stained sweatpants and hair that hasn't been brushed in days! It's important to continue practicing self-care even when you're spending most of your time at home! Relax after a workday with face mask and bubble bath, make time to go get your nails done or have a virtual happy hour with the girls!
10. Work near an open window or door
This small change in your work atmosphere can really boost your creativity and productive energy! Working in even a little fresh air can keep you motivated and feel more able to take on the day. We weren't meant to work in closed off, confined spaces and if your remote work options are limited, opening a window or door while you work is a quick fix to avoiding cabin fever!